In today's appropriately festive 3D printer news, I've printed replacement feet for some ornamental Christmas trees:
These feet took a while to design — the organic shapes and border ridges were new concepts to me in OpenSCAD, but I was able to settle on a design that could be printed without supports.
Spot the original, if you can!
The feet didn't require supports, but this was only because I printed the "toe" separately and attached it with acetone afterwards. If I hadn't done this, I would have had to print a bunch of additional support along the bottom of the foot.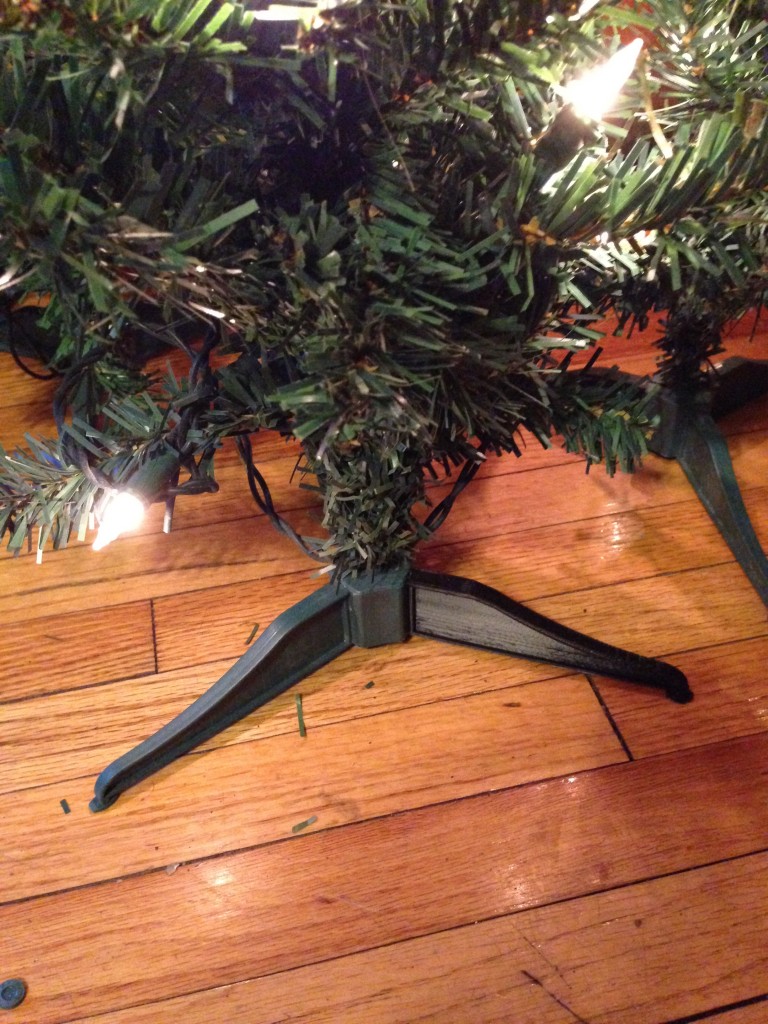 The trees are similar to OpenSCAD script and STL file are available on GitHub. Feliz Navidad!