In today's "hey, that's actually useful" news, I've printed a connector for assembling wire cube shelving. The shelves are shipped as a stack of identical wire squares that come together with round plastic connectors, allowing you to build customized shelves, like this one: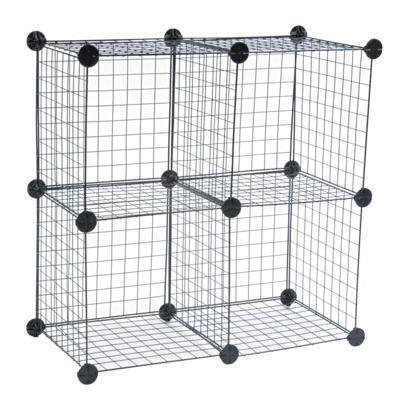 We bought some at a garage sale, but we were two connectors short of a full set. I designed the replacement in OpenSCAD and printed each one in about an hour and twenty minutes.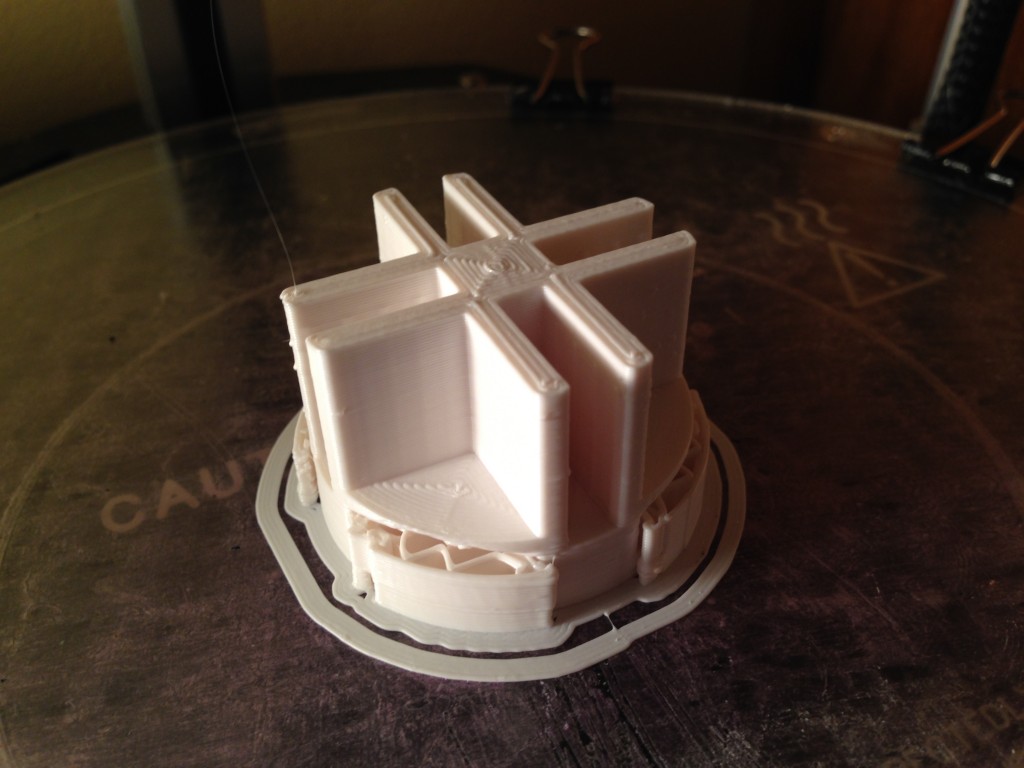 The finished print with support material still attached.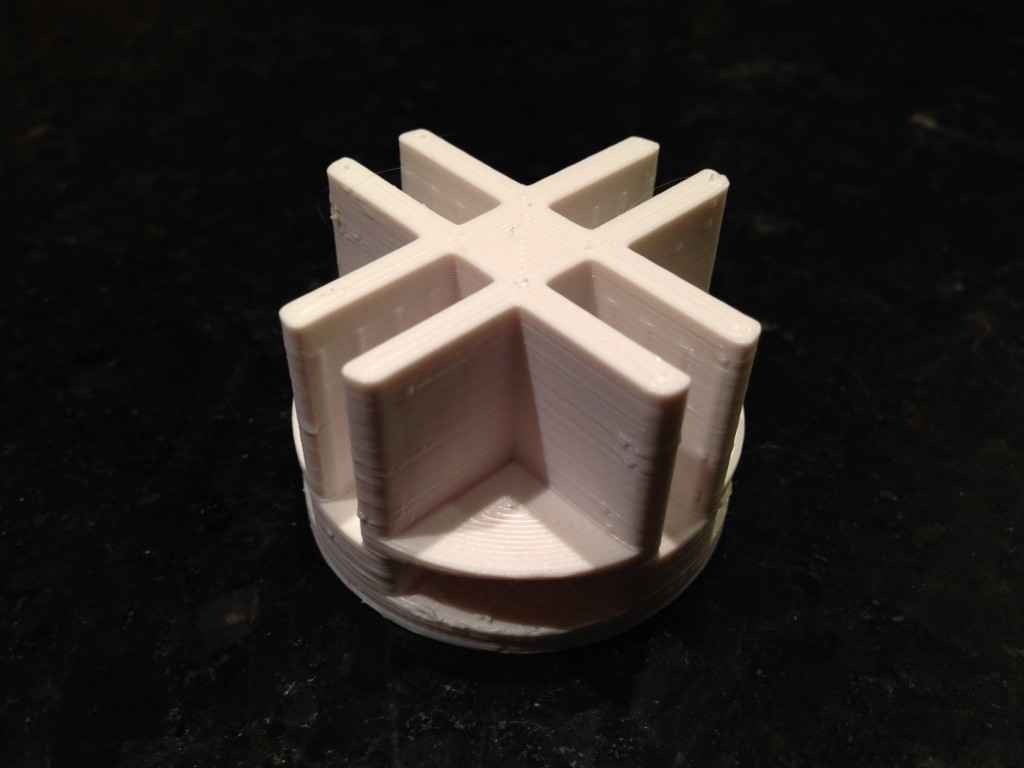 After removing support material.
Amazon sells 4-packs of these connectors for $6.44, so the retail value of this print was $1.61.
The OpenSCAD script and STL file are available on GitHub.