OpenSCAD is my language of choice for designing objects that will be 3D-printed, but I just recently learned that it also supports 3D animation.
To familiarize myself with this feature, I decided to animate the movement of the planets in our solar system. Here's a GIF excerpt of the animation generated by OpenSCAD; it covers about 2.5 Earth years: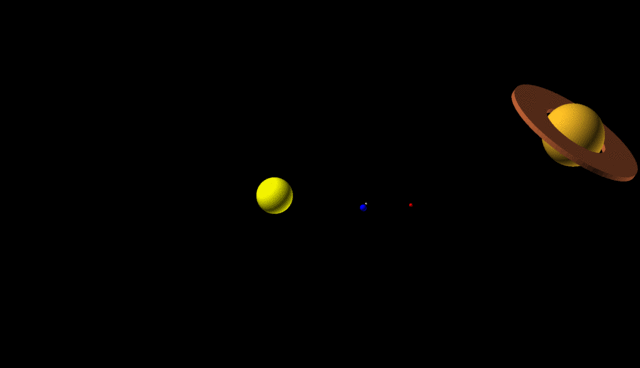 Neat, right? The axial tilts and orbital periods, speeds, and inclinations of the planets and moons are all accurate, but for visibility purposes, I scaled the size of the planets up 20x relative to the size of the sun and reduced the distance between them by 98%. The relative positions of the planets are also reasonably accurate for March 2016.
The script is available on GitHub; let me know in the comments if you've ever used OpenSCAD's animation feature and what you made with it!