In today's "delicious but still functional" news, I printed a set of letter cookie cutters as part of a Christmas present for my sister's family. The theme for our family's gift exchange this year was "locally made gifts," and it doesn't get any more local than my own desktop.
I printed the cutters in T-Glase, a semi-transparent and food-safe plastic. Printing with T-Glase was a welcome change from using ABS, since it sticks to the bare glass print bed with no additional preparation, while ABS requires a bonding agent like glue or special tape.
A set of 26 cookie cutters sells for about $12, so these five letters are worth about $2.30.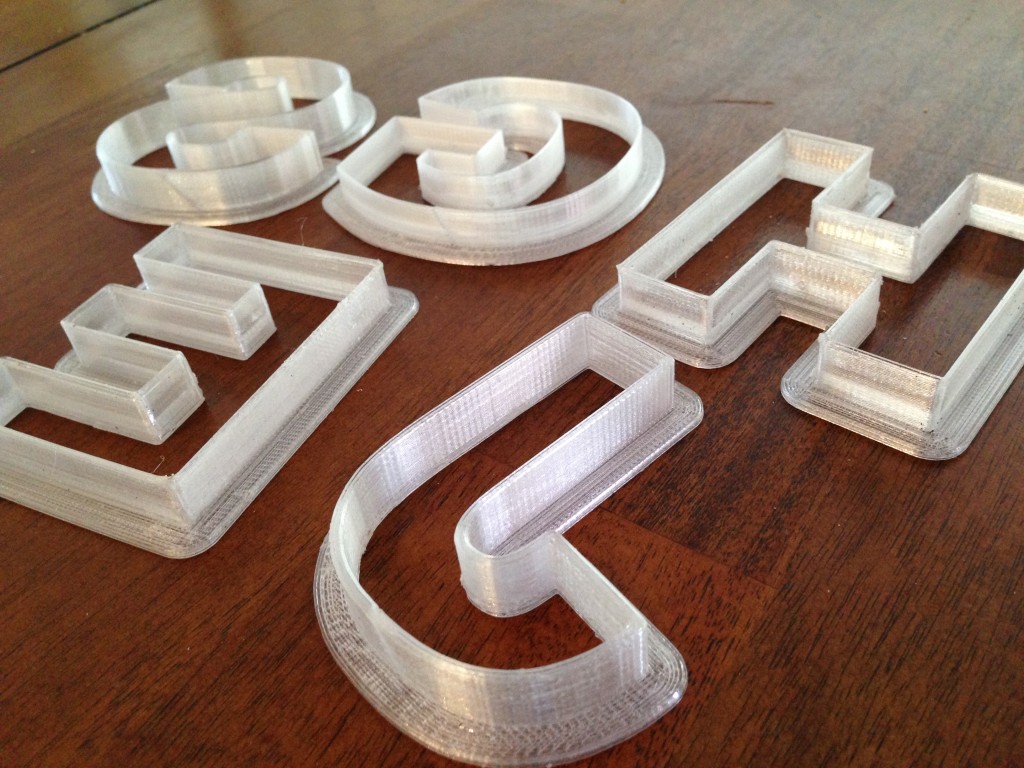 The OpenSCAD script is based on this pi cookie cutter script by Thingiverse mrbenbritton.
The script can theoretically produce a cookie cutter from any character you can type on your keyboard, although it won't work for all characters, like those that have interior shapes, like the letter "O." Let's say that was left as an exercise for the reader.
The OpenSCAD script and STL file are available on GitHub.