I try to maintain a copy of all of my social media activity in a single WordPress-powered archive. Twitter, Facebook, foursquare, Reddit, Usenet, chat logs: all searchable in one place via a single search box. Or, I can just scroll back in time, using Jetpack's Infinite Scroll module. It's heavenly.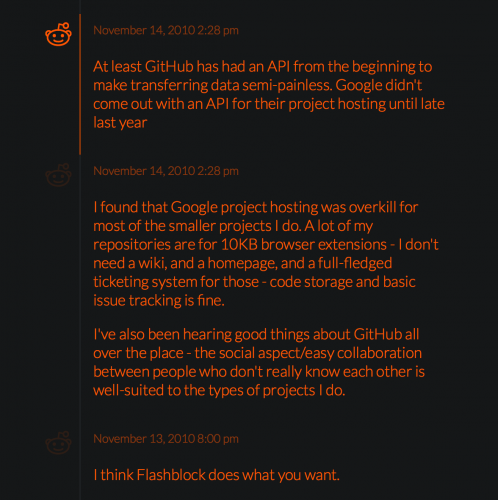 To import my activity from third-party services, I use Keyring Social Importers. Keyring Social Importers ships with support for a handful of services, but not Reddit, so I've written a WordPress plugin that adds support for importing comments and submissions from Reddit.
The plugin ("Reddit for Keyring") is available at Github. (Make sure you install Keyring and Keyring Social Importers first.) After installing it, use it like any of the other Keyring Social Importers. Submissions (both link and text) and comments will be imported and saved as posts.
Let me know if you use it; bug reports are welcome in the comments below or in the Github project.