I decided not to do a plain old "3 triangles and a mouth" this year: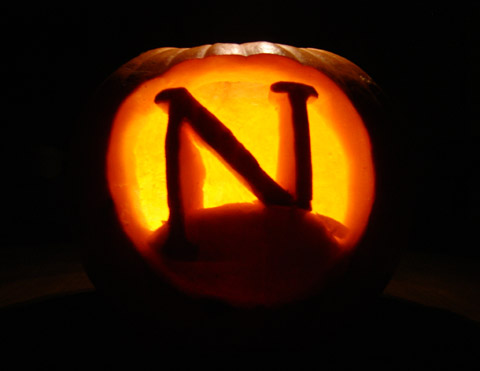 Instructions for making your very own Netscape jack-o-lantern:
1. Obtain a pumpkin, either by way of purchase or barter.
2. Remove everything that doesn't look like a Netscape logo, either by way of cutting or stabbing.